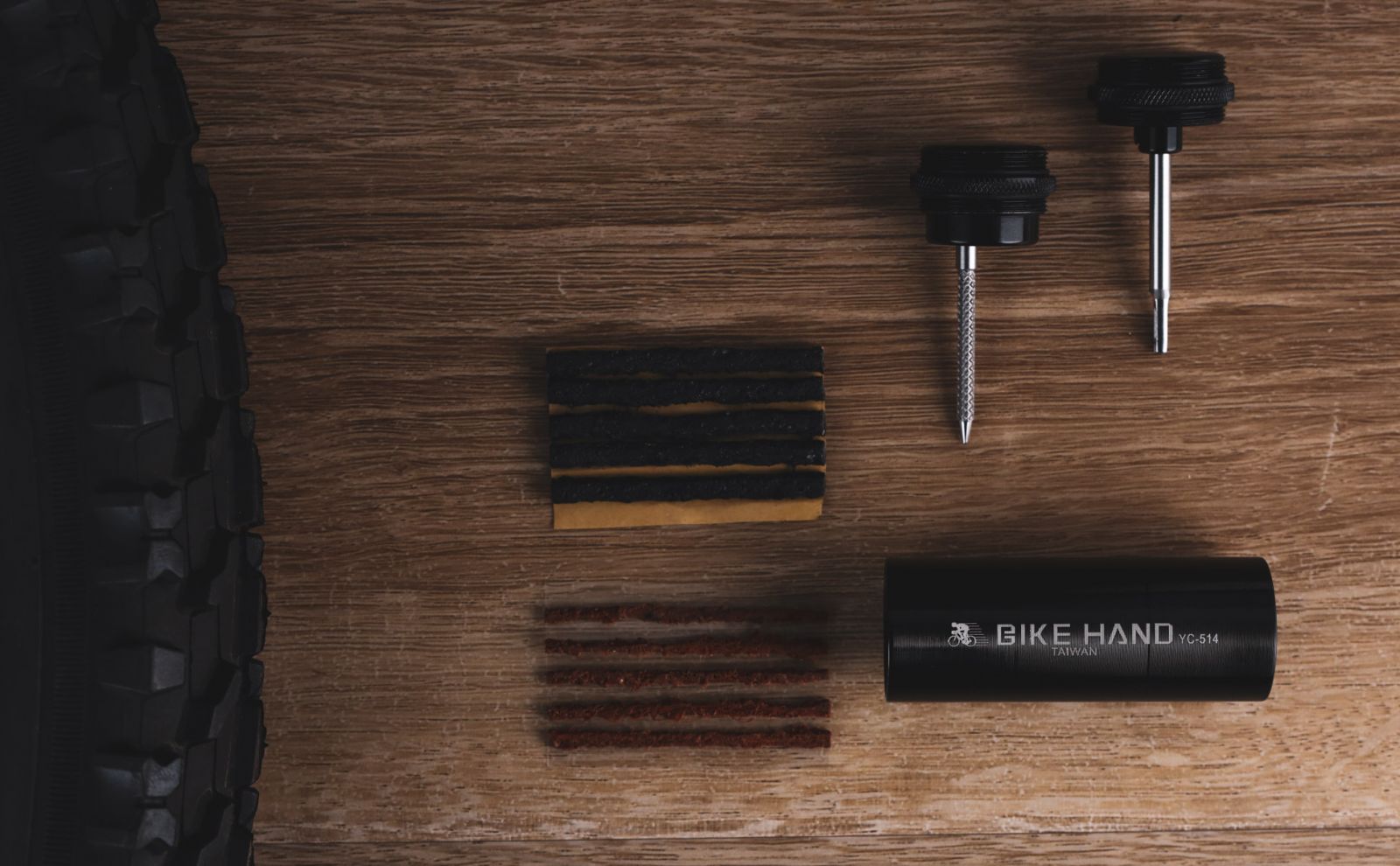 JUST IN CASE: What if you have a flat tubeless tire on the road? This little tool is great for repairing punctures in tubeless tires. No glue. No wait time. No removing the tire! BIKE HAND repairs puncture in tires for cars, trucks, motorcycles, scooters. (Width of the pointy-end: 4.82mm, which is small enough to manipulate more accurately and be suitable for both road and mountain bike tires.)
DURABLE AND RELIABLE: The mini bike ratchet multitool repair tool is crafted from durable, long-lasting superior quality cnc machined aluminum 7075 airplane level alloy with durable and precise parts - this tubeless tire repair kit is built to last! Stunning design with brilliant finish. Needles on both ends replaceable.
HOW TO USE: 1. Find the hole, insert the needle and sand it. 2. Insert the plug through the needle and insert the plug at a straight angle into the tire puncture. 3: pull the tool out slowly, and leave the plug in the tire. 4. Re-inflate your tire with a co2 tire inflator. It comes with 5 Brown(1.5mm) and 5 Black(3.5mm) Strips.
EASY TO CARRY: Small, mini, most compact, able to leave in the saddle bags and not take up a lot of space in your backpack. Dimensions: length 3.4 inches, diameter 1 inches, will also fit most mini pump mounting brackets. Weight: 70g ≈ 0.15 lbs
ORDER NOW, WORRY FREE! We're so confident about our product quality that we can provide a lifetime warranty! Made in Taiwan.
VISIT US
Temporarily Closed to The Public
BUSINESS HOURS
Temporarily Closed to The Public
EMAIL US
sales@cyclingdealusa.com
CALL US
909-397-4025