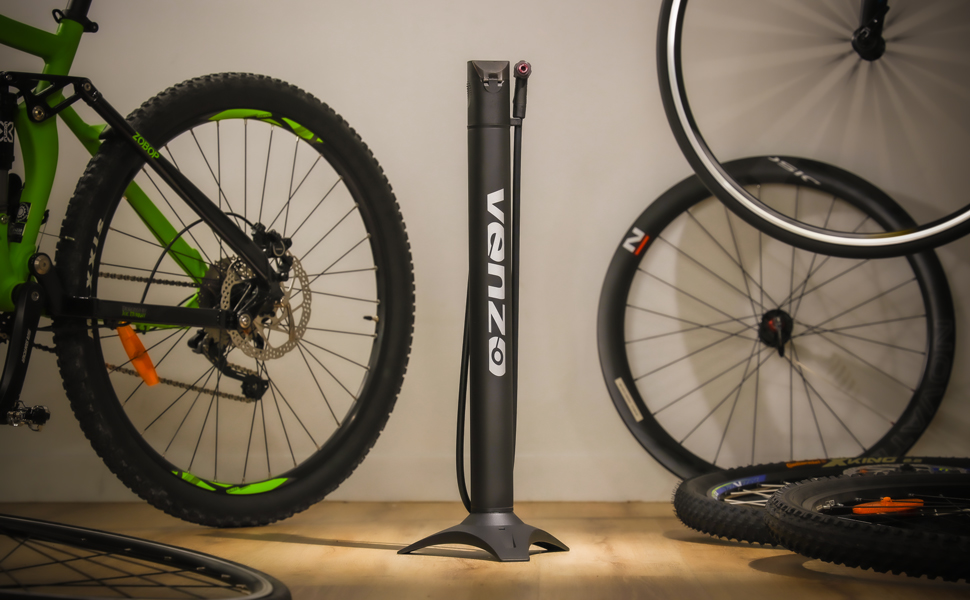 SIMPLE TO USE: No need a compressor, just recharge through a standard Presta valve floor pump. Pump the tank up to 160psi, then quickly release the air to the tubeless tire. Simply attach the tire on the rim! Then keep pump the air until the tire pressure is reached. (view our video in the listing)
FITS ALL:  No matter which kind of your tubeless tire valve is , the tank clever dual-valve is great for Schrader, Presta and Dunlop. With its high capacity aluminum storage tube, the tank will set the tubeless tire quickly and efficiently. Weight: 1764g = 3.88lbs.
SAFE: Strong tank with high quality hose and connectors. If you remove the pump from the tank inlet, the tank pressure will be released for your safety.
AIR RELEASE BUTTON: Before you disconnect the pump, please release the air pressure in the tank by pressing the button at the bottom.  The button could be used to release over pressure if needed. A Presta valve core tool is also attached for your convenience.
ORDER NOW, WORRY FREE! We're so confident about our product quality that we can provide 5-year warranty!  Made in Taiwan.
VISIT US
Temporarily Closed to The Public
BUSINESS HOURS
Temporarily Closed to The Public
EMAIL US
sales@cyclingdealusa.com
CALL US
909-397-4025