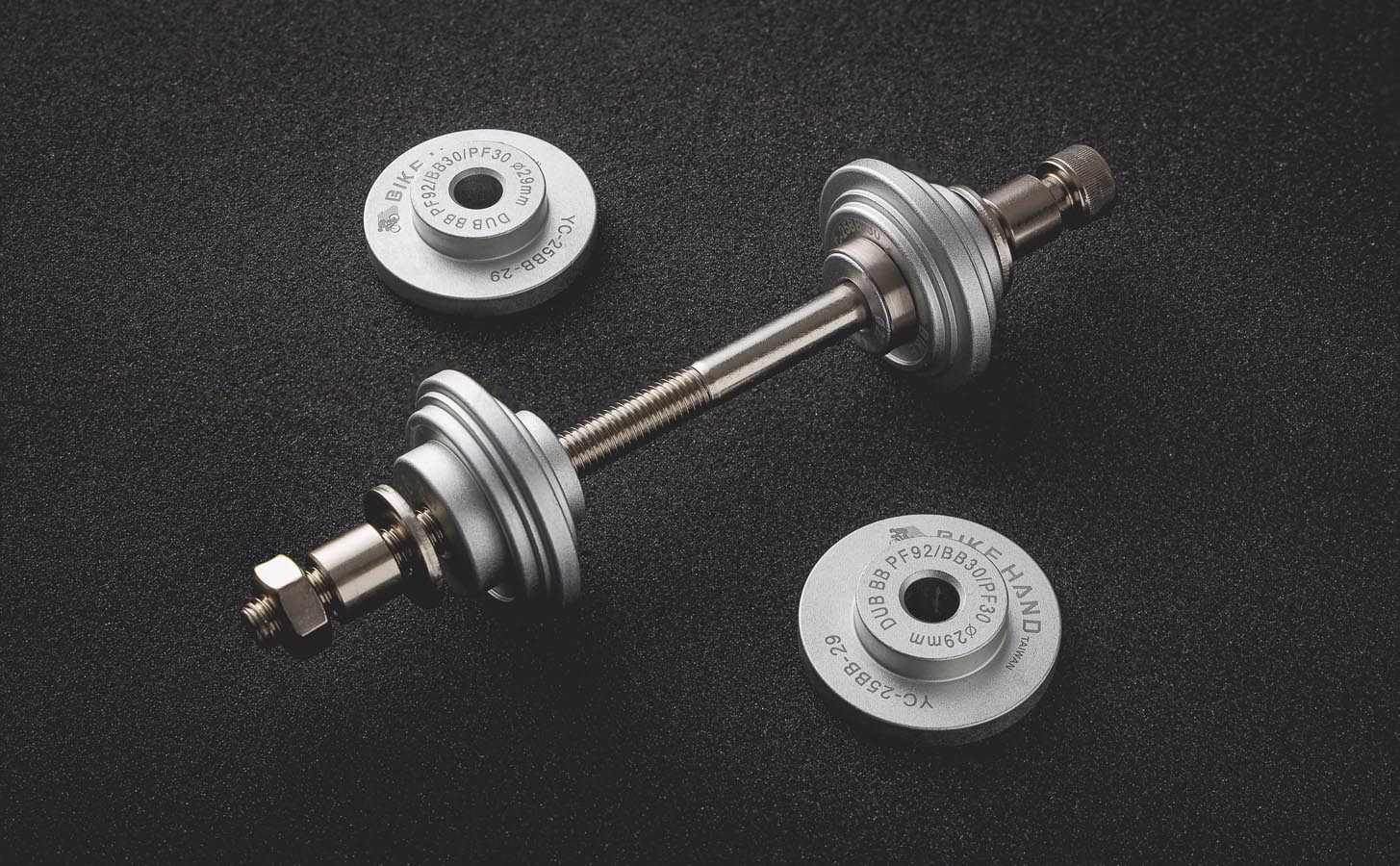 QUALITY: This Bikehand YC-25BB-29 and YC-25BB-30 bottom bracket installation tool is made of high-quality heat-treated steel for improved functionality and longer life.
COMPATIBILITY: Compatible with the most model press-fit bottom bracket, SRAM DUB Press fit BB, PF92 /BB30 /PF30, bike frame with 41mm, 42mm or 46mm shell And SHIMANO press-fit BB, BB 30 bearing and 24 mm bearing installation,-- For installing any inner bearing diameter 22mm 24mm 30mm press-fit bottom bracket with outside cup diameter 41mm 42mm 46mm.
HOW TO USE: 1.clean up the frame bb area, 2. grease the bb Cup 3. place the tool into the right position of the bottom bracket 4 use 8mm hex key( NOT included) and Indoorner (NOT included) please view the video in the listing.
SPECIFICATIONS Weight: 393g=0.86lbs, Long threaded bolts 200mm/7.87inch ,2 x BB drifts YC-25BB-29, 2 x BB drifts YC-25BB-30 and washer.
ORDER NOW, WORRY FREE! We're so confident about our product quality that we can provide a life time warranty !
VISIT US
Temporarily Closed to The Public
BUSINESS HOURS
Temporarily Closed to The Public
EMAIL US
sales@cyclingdealusa.com
CALL US
909-397-4025