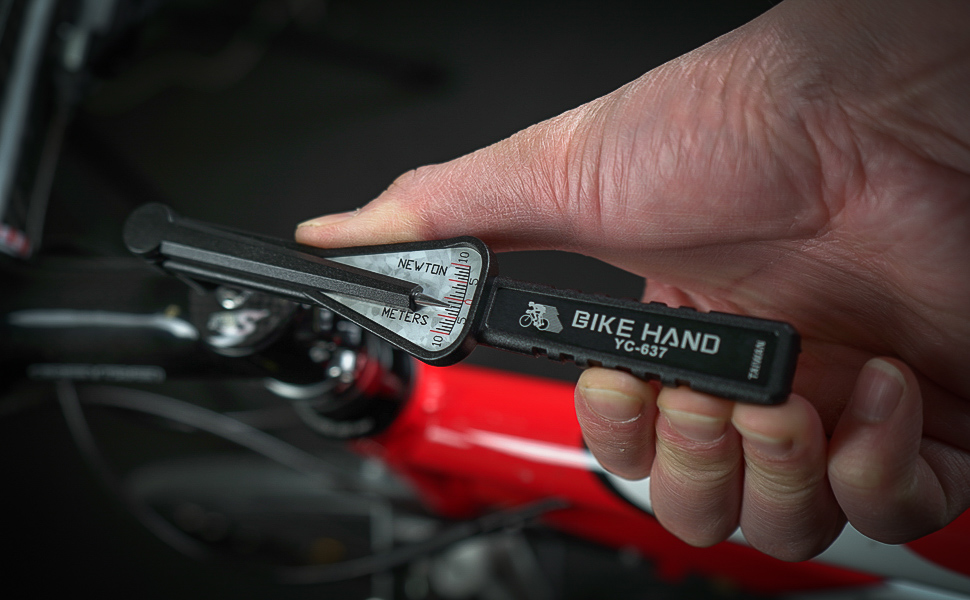 ECONOMICAL: Economical and simple tools for anyone looking for torque referring to tighten bolts. Torque Range: 2-10Nm. Easy to use and read the torque.
PACKAGE: Comes with common bit to be used on bikes. 1/4"' Drive Torque Fix Set,Torque range: 2-10 NM. Tolerance in: Accuracy +/- 4% . Allen Keys 2 /2.5 /3 /4 / 5 / 6 / 8, PH2, T10 and T25.
PORTABLE: Very light but useful tool. Weight: 120g=0.26 lbs. Length only 6 inch. Carry it in your handlebar or saddle bags. Share it with your riding mates whenever needed.
CARBON PARTS ESSENTIAL TOOL: Over-tightening bolts can cause expensive damages to your carbon parts. Applying torque not enough can lead to loose bolts and becomes dangerous while riding.
ORDER NOW, WORRY FREE! We're so confident about our product quality that we can provide a 2 years warranty !
VISIT US
Temporarily Closed to The Public
BUSINESS HOURS
Temporarily Closed to The Public
EMAIL US
sales@cyclingdealusa.com
CALL US
909-397-4025