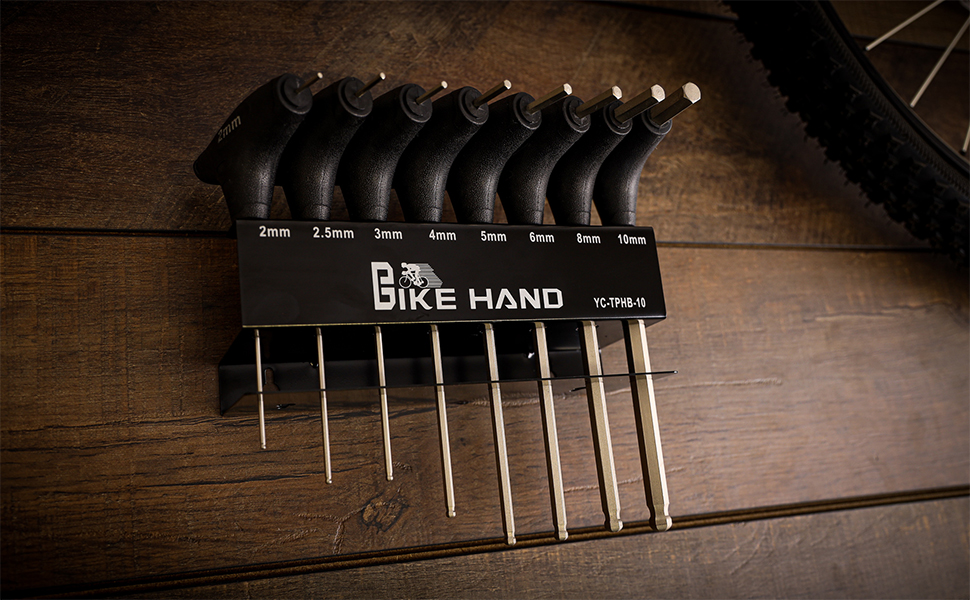 2 screws mounted either on the wood table or wall stud if necessary. Do not screw into unsupported or hollow wall.

Ball-type Hex Wrench and the T-handles are ergonomically perfect for comfortable use

The hex wrench set includes 2mm, 2.5mm, 3mm,4mm, 5mm, 6mm, 8mm and 10mm sizes

Handy

The wrenches are sitting in the holder which is mounted on the wall. They look tidy and neat.

You can find them anytime you need to build a bike, replace parts or repairing.
VISIT US
Temporarily Closed to The Public
BUSINESS HOURS
Temporarily Closed to The Public
EMAIL US
sales@cyclingdealusa.com
CALL US
909-397-4025