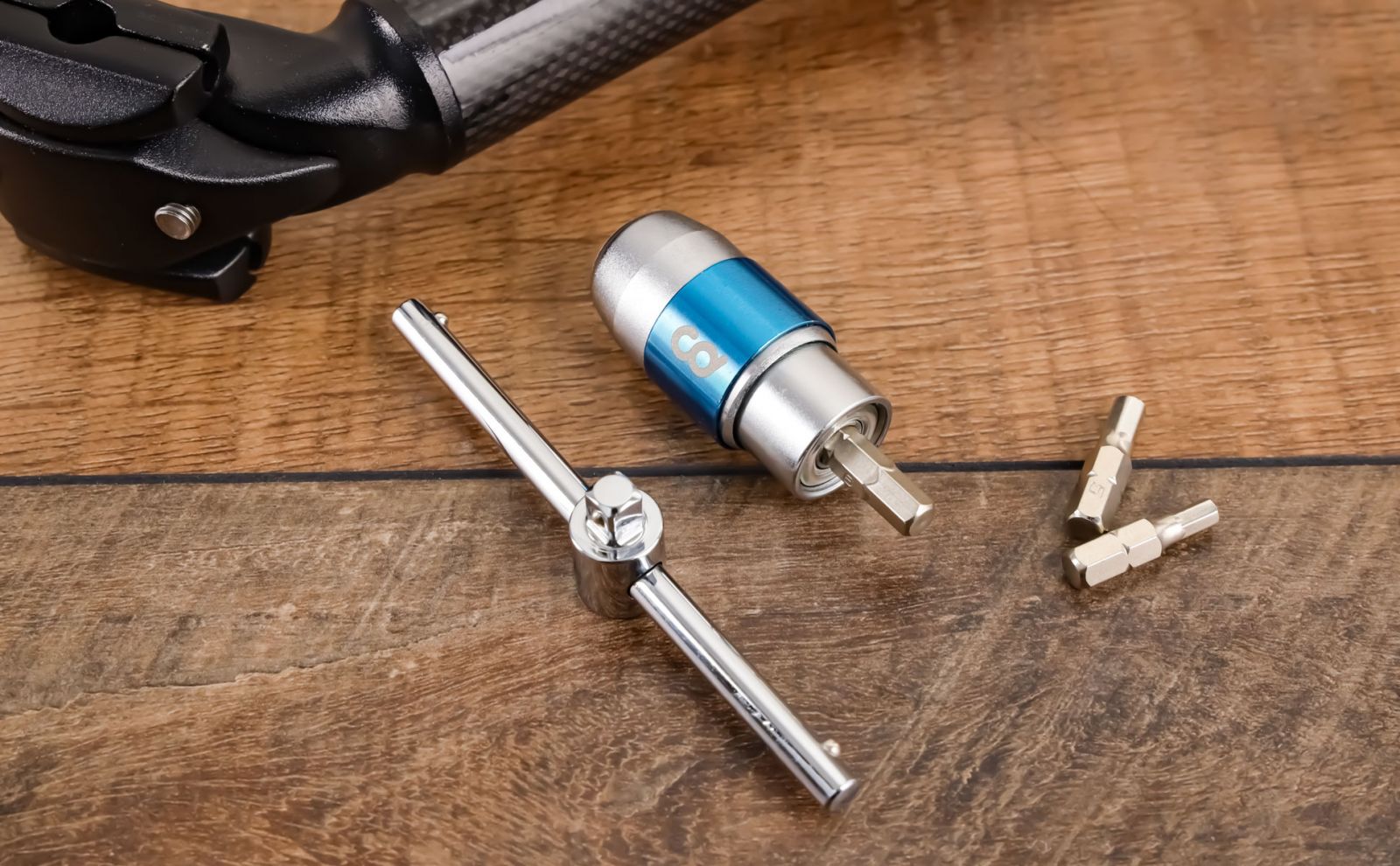 ESSENTIAL: The torque wrench and bit set is the essential home workshop tool. Simple and easy to use, this torque wrench is used for correct tightening of bolts on frame and components to recommended torque values for safety and performance.
ACCURATE: We understand the accuracy of the torque is very important, especially for those expensive carbon parts. All the torque wrenches are pre-calibrated in the factory.
COMPACT: Compact size for carrying. Carry it with you in the saddle bag or tool bottle when riding. Torque range: 0-6nm. 1/4"' torque fix set. It covers most bike parts tightening including handle bars stems, seat post and brake brackets etc.
ONE WAY TORQUE; TWO-WAY WRENCH: One way beam torque for tightening bolts. Two-way mini wrench. Also it comes with bits: 4/5/6mm. L shape handle gives a lot of leverage.Also you can use any other 1/4" driver wrench.
ORDER NOW, WORRY FREE! We're so confident about our product quality that we can provide a life time warranty ! Made in Taiwan.
VISIT US
Temporarily Closed to The Public
BUSINESS HOURS
Temporarily Closed to The Public
EMAIL US
sales@cyclingdealusa.com
CALL US
909-397-4025