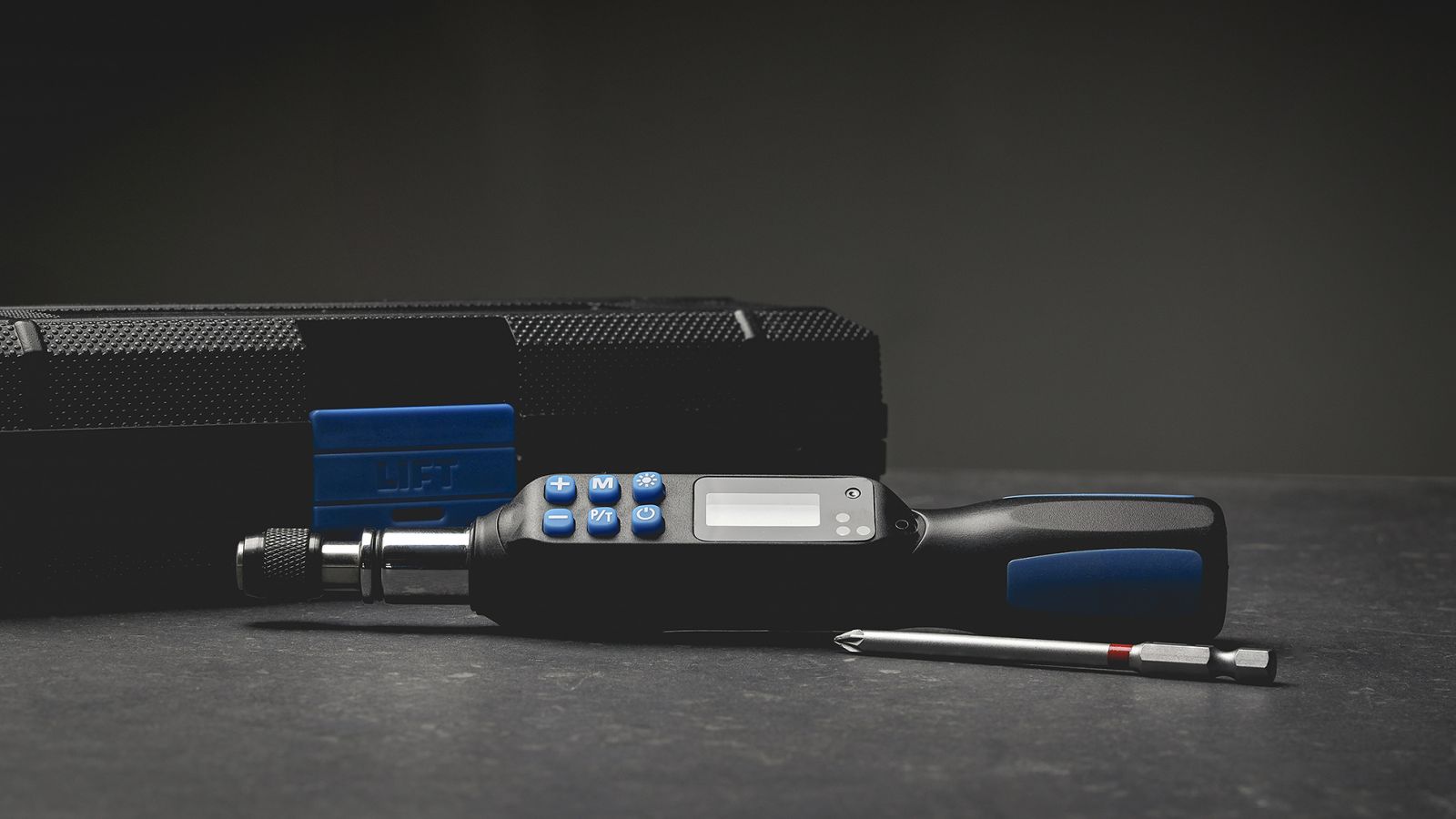 SPECIFICATIONS: 1/4" ' Driver Adjustable Torque Screwdriver. Torque range: 2-10 N-m / 1.5-7.4 ft-lb. Tolerance of torque: +-2%. Display resolution: 0.1cNm /0.01lb-in /0.01kg-cm.
UNIT: kg-cm /lb-in /lbft /Nm. Bit: Phillips. Power: 2 x AAA battery. Operation Mode: Peak /Trace.
ACCURATE: Digital LCD display with backl ight. Much more accurate than mechanic torque screw driver. Warning notification sound when reaching targeted torque value.
PACKAGE: Torque Screwdriver, 2 x Battery, Calibration Certificate, Storage Box. Weight: 200g = 0.4lbs.
ORDER NOW, WORRY FREE! We're so confident about our product quality that we can provide a 2 year warranty ! Made in Taiwan.
VISIT US
Temporarily Closed to The Public
BUSINESS HOURS
Temporarily Closed to The Public
EMAIL US
sales@cyclingdealusa.com
CALL US
909-397-4025