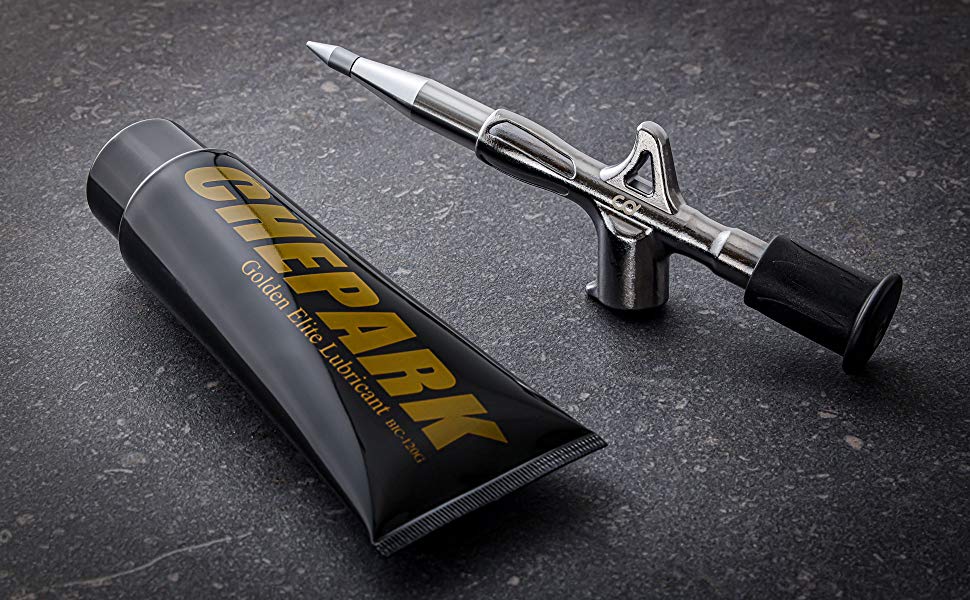 USE FRIENDLY: A grease gun is used to add lubrication to bike parts, such as bottom brackets, headset bearing, hub bearings etc. The gun injects the grease evenly and smoothly and the removable nozzle to help you clean the grease gun with peace and love.
ONE HAND OPERATION: One-handed operation allows you to hold the parts while greasing them.
COMPATIBLE: Compatible with any major brand grease tube. Grease is NOT included in this package
RECOMMENDATIONS: Screw in the grease bottle completely and squeeze grease in the unit before using. Please clean the nozzle regularly to avoid grease blocked.
GOLDEN ELITE LUBRICANT (4 oz / 120ml): The lubricant is included. Great for all the bike components. Anti-jammed, superior sealant which protects components from dust and water.Reduces squeaks and damage caused by friction. To be used hot and cold weathers, suitable temperature from -25'ÑÉ to 200'ÑÉ.
ORDER NOW, WORRY FREE! We're so confident about our product quality that we can provide 5-year warranty!  Made in Taiwan.
VISIT US
Temporarily Closed to The Public
BUSINESS HOURS
Temporarily Closed to The Public
EMAIL US
sales@cyclingdealusa.com
CALL US
909-397-4025