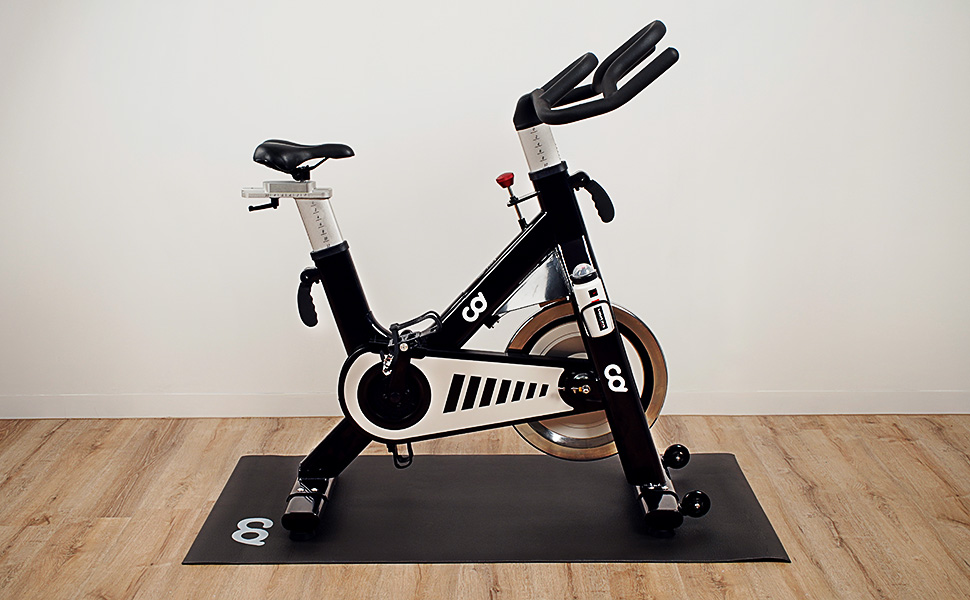 HIGH DENSITY:  Size: 36" x 78", 3'x6.5', (92 cm x 199cm). The real high density 3mm thick mat which is made of new PVC without odor. NOT for light equipment such as bike trainer or rollers.
GREAT FOR HEAVY EQUIPMENT: Protects carpets and floors from treadmills, elliptical, stationary Indoor bikes and others. Protects your carpet or floor against dirt, vibrations, wear and tear.
NON SLIP: Mat stays firmly on the tiles, floors or carpets. Prevents stationary bike or trainer from slipping whilst in use. As the mat is made of new materials, it will not leave any marks on the floor after use.
WATER PROOF & HEAVY DUTY: The mat is 100% waterproof. It prevents sweat or water drops damaging the carpet and wood floors. Also it is easy to clean. The heavy duty mat will NOT be damaged by the dropping equipment such as dumbbells.
ORDER NOW, WORRY FREE! We're so confident about our product quality that we can provide 2-year warranty!
VISIT US
Temporarily Closed to The Public
BUSINESS HOURS
Temporarily Closed to The Public
EMAIL US
sales@cyclingdealusa.com
CALL US
909-397-4025