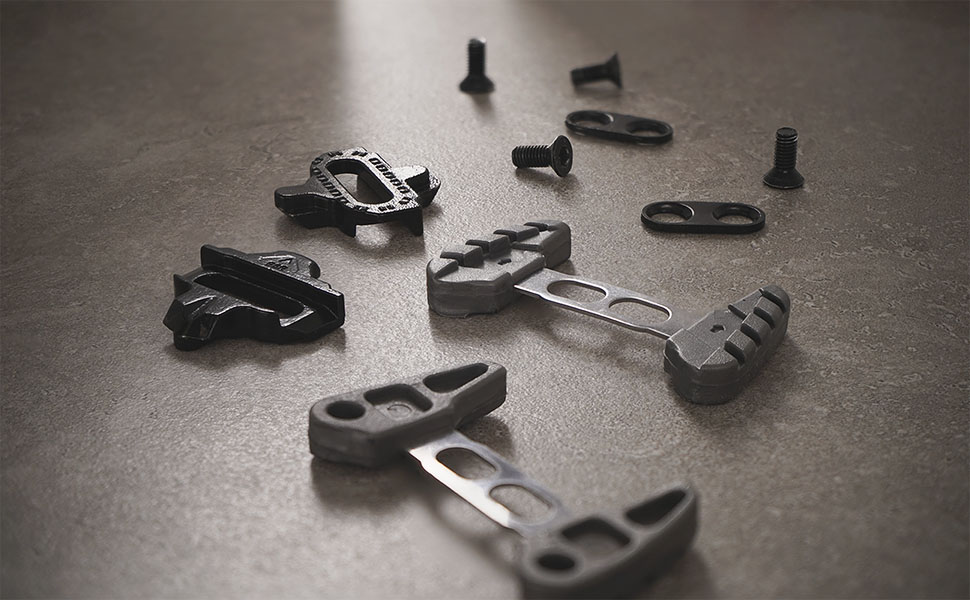 COMPATIBILITY - Walking adapters 2 wings included if fit this on road bike shoes which is designed for walking also to protect the sole. The cleats is suitable for Shimano SPD SM-SH51, Look X-Track Series Pedal, fits various biking shoes , Single release cleats ensures release at on direction only, great for advance riders.
EQUIPMENT- 2 walking adapters , 2 cleats, 2 cleat washers, and 4 cleat mounting bolts and with optional 2-hole cleat nuts and metal plates , For the shoes without these parts or damaged replacement, please install inside the shoes.
SINGLE RELEASE - Single direction release ONLY. Release your cleats by twisting heels in one direction.4° of float. GREAT FOR ADVANCED RIDERS
MATERIAL - Chrome molybdenum steel body helpful for your bike activity, comfortable and durable. Pair of 50g
INDOOR and OUTDOOR CYCLING - Improving your indoor and outdoor cycle performance. Mountain biking & indoor cycling with clip-less pedals are suggested.
VISIT US
Temporarily Closed to The Public
BUSINESS HOURS
Temporarily Closed to The Public
EMAIL US
sales@cyclingdealusa.com
CALL US
909-397-4025