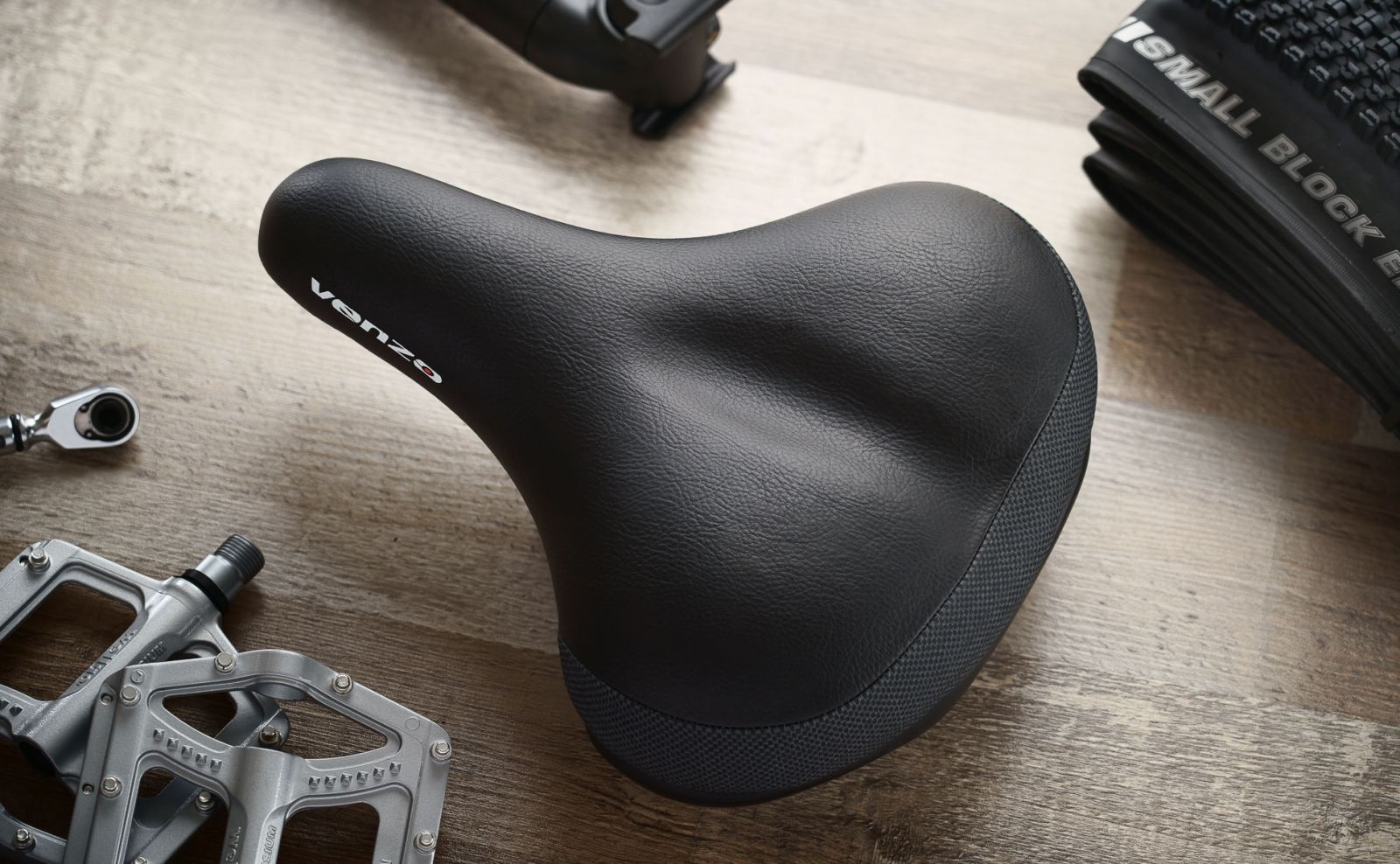 COMFORTABLE SADDLE: Riding exercise bike with this thick padded comfort seat is fun. The saddle is mad of high quality synthetic leather with soft foam padding which is also strong enough to hold riders weight. Ergonomic cushion provides even more comfort.
ELASTOMER SPRINGS: The saddle comes with strong but functional elastomer spring. The springs work as an suspension and absorb the vibration to prevent pain and soreness.
LARGE SIZE: Cycling saddle soreness and pain is an irritation of the skin that occurs in the small area where you are in contact with the saddle. Large size saddle provides larger seat contact area and reduces the pressure significantly. Size: 260mm x 220mm or 10.2" x 8.6". Weight: 619g = 1.36lbs.
COMPATIBILITY: Great for indoor exercise bikes such as compatible with Peloton, Schwinn, Diamondback, Nordic and Keiser Indoor bikes. Also good for outdoor casual riding, such as city and beach cruisers.
VISIT US
Temporarily Closed to The Public
BUSINESS HOURS
Temporarily Closed to The Public
EMAIL US
sales@cyclingdealusa.com
CALL US
909-397-4025