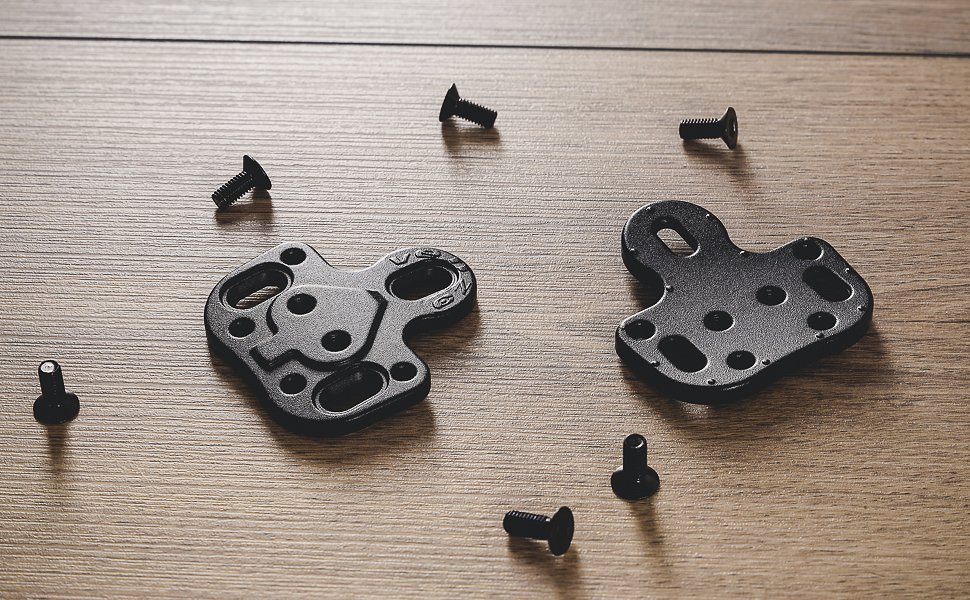 COMPATIBILITY: The adapters are used to convert triangle type spin or road bike shoes (such as Peloton shoes) to be compatible with Shimano SPD MTB type and Crankbrother cleats.
EASY TO USE: Just screw the adapters on the bottom of the shoes, then install your original SPD cleats on the adapters. You are ready to use the shoes on SPD type spin bike pedals. Please watch the video in the listing.
QUALITY: The adapters are made of high quality die cast 6061 aluminum. They are also heat treated for the hardness. Ready for tough spin class riding.
PACKAGE: Comes with 2 adapters with 6 bolts (same size as SPD cleats bolts). SPD cleats NOT included.
ORDER NOW, WORRY FREE! We're so confident about our product quality that we can provide 2-year warranty!  Made in Taiwan.
VISIT US
Temporarily Closed to The Public
BUSINESS HOURS
Temporarily Closed to The Public
EMAIL US
sales@cyclingdealusa.com
CALL US
909-397-4025