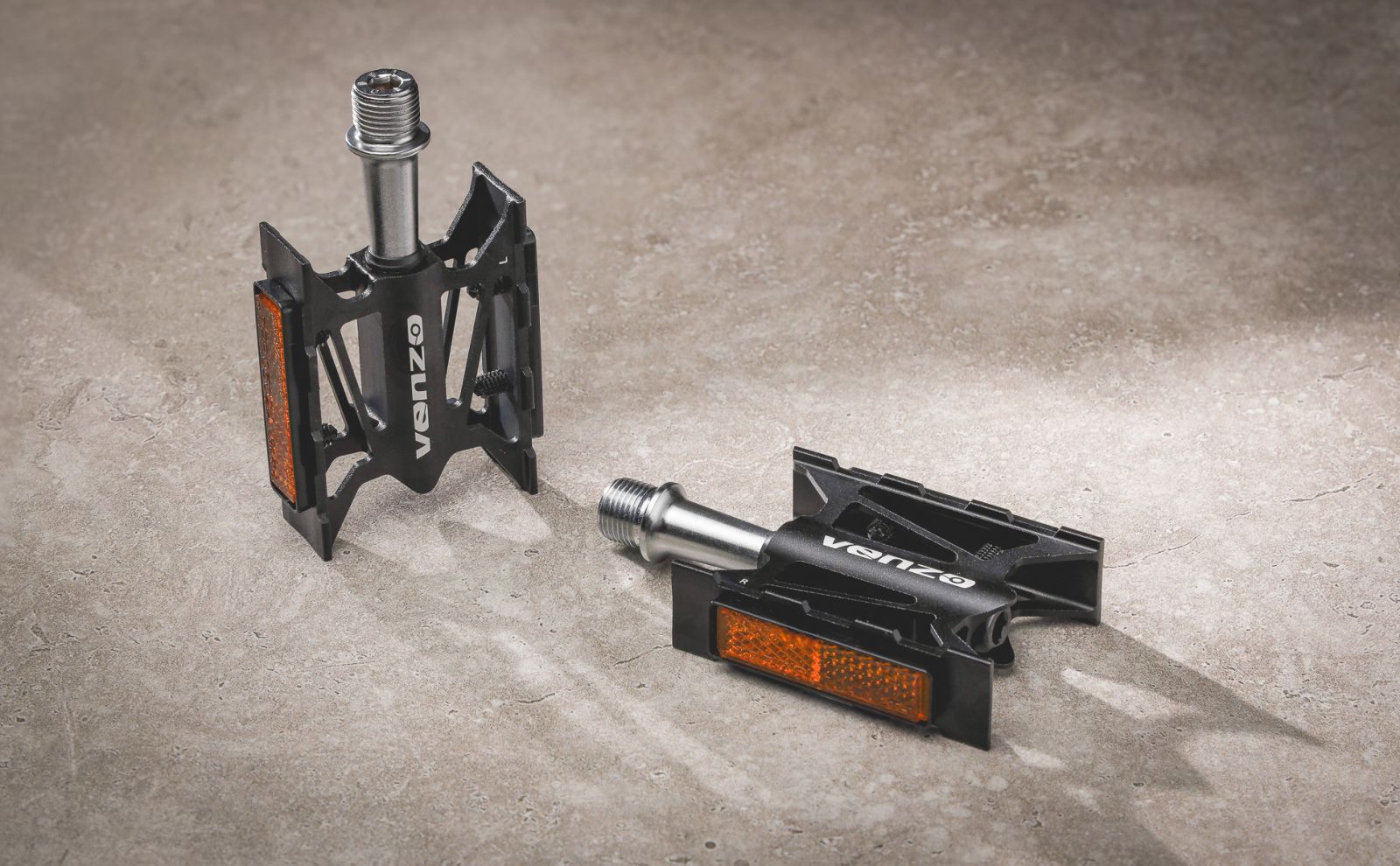 SUPER LIGHT: The total of weight of 2 pedals only 217g or 7.7 oz. Great for road, city, urban, touring, trekking bikes.
BODY: Fully CNC machined 6061 aluminum, beautiful finish. Smooth like silk. Looks great when installed on the bikes.
BEARING & AXLE - AXLE : CNC-machined Cr-Mo 9/16". Axle bearing: LSL bushing & sealed. Very smooth quality bearings, absolutely no noise!
SAFE TO USE: The pedals come with orange reflectors which ensure safer night riding. Pedal bodies are also anti-slippery, great for wet days. Pedal size: 75x 60 mm = 2.95 x 2.36 inch.
ORDER NOW, WORRY FREE! We're so confident about our product quality that we can provide 2-year warranty ! Made in Taiwan.
VISIT US
Temporarily Closed to The Public
BUSINESS HOURS
Temporarily Closed to The Public
EMAIL US
sales@cyclingdealusa.com
CALL US
909-397-4025