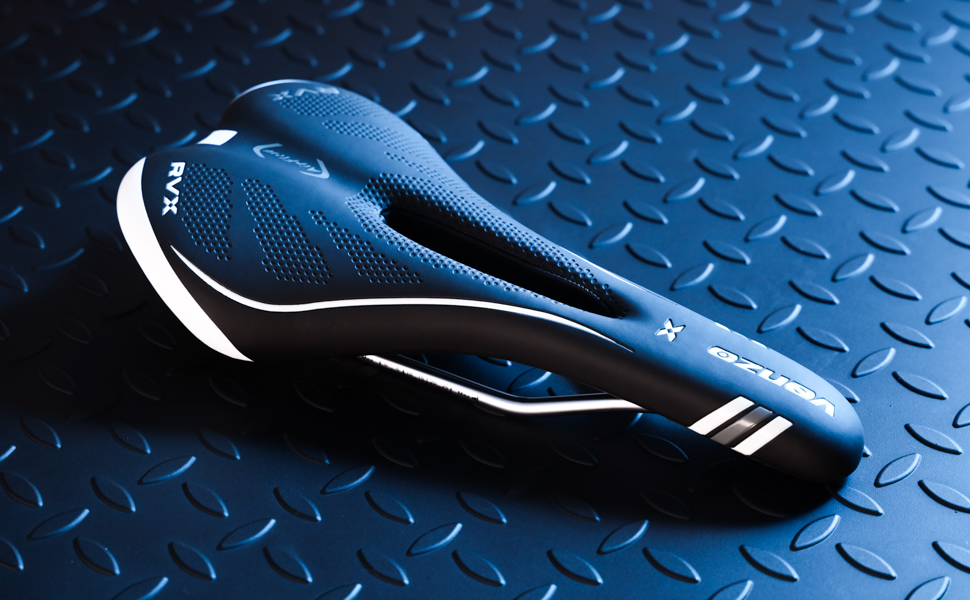 ENTRY PRO LEVEL: This is basic or entry level professional saddle. Please wear padded cycling shorts and riding on this high quality saddles as all the professional riders. It reduces the friction between your butt and the saddle or seat which enhances your cycling comfort. It prevents the muscle pain.
CENTER SLIT - This quality saddle comes with a center slit which are designed to protect your perineum. It will eliminate compression, it also provide enough airflow while riding.
COVER MATERIAL: Breathable synthetic Leather with just enough padding for the comfortable riding. Size: 280mm x 140mm.
RAIL: Quality satin steel rails ensure strongly holding riders on the seat without too much vibration which could reduce the pedaling power transferring. Weight: 319g = 0.7lbs.
ORDER NOW, WORRY FREE! We're so confident about our product quality that we can provide 2-year warranty! Made in Taiwan.
VISIT US
Temporarily Closed to The Public
BUSINESS HOURS
Temporarily Closed to The Public
EMAIL US
sales@cyclingdealusa.com
CALL US
909-397-4025